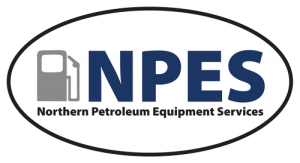 A little bit more about us..
Northern Petroleum Equipment Services operates from Port Macquarie, NSW.  As of 2017, NPES has been owned and operated by John and Jenny Sutherland for 11 years, who have together operated small and medium businesses for over 35 years, bringing a wealth of professionalism and business acumen. NPES also employs a small team who help us to provide our high grade of work and excellent level of service.  
About John Sutherland – Business Manager
John began his career as a diesel mechanic, originally working with heavy vehicle engines. John held a number of positions of general vehicle service, performed various work within other mechanical businesses and has worked extensively with industrial and mechanical equipment. John has owned and operated a number of small and medium sized businesses across the last 35 years incorporating his elite mechanical aptitude. This included 5 years as a dealer for Snap-On Tools and other related businesses, all encompassing professional direct to the public sales and customer service.  
About Jenny Sutherland – Administration and Accounts Manager
Jenny comes from a long background in office and business accounts administration. She has worked previously for numerous large and small businesses in charge of Customer service, Order Processing, Accounts Payable/Receivable, Invoicing and Product Procurement. Jenny has always run all office matters of family company business and ensures a high level of attention to detail. John and Jenny will be eager to take your call and tailor a service solution to your needs. Company Details: Jon Jen Trading Pty Ltd (Trading As) Northern Petroleum Equipment Services ABN: 21 708 761 869 ACN: 006 385 968

Print This Page