Frequently Asked Questions   
Is the work we do friendly to the environment?

Yes. All work performed by Northern Petroleum Equipment Services must abide by strict industry and safety standards and thorough assessments are performed to ensure compliance. Laws surrounding our industry are continuously changing and all staff are provided with appropriate updated training to ensure compliance. Particular adherence to UPSS (Underground Petroleum Storage Systems) regulations is observed in conjunction with customer EPP's (Environment Protection Plan).  All sites containing underground storage systems are required to have an EPP by law.  The handling and removal of any relevant hazardous waste materials is also managed with the utmost strictness.  For more information regarding NSW state laws and regulations please refer to: environment.nsw.gov.au/clm/upss.htm environment.nsw.gov.au/clm/upssepp.htm.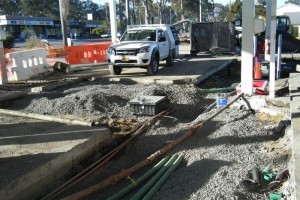 How long does it take to complete a full removal and new tank installation?
The timeframe of works for full completion depends on the scale of the job, site conditions and the weather during the period of works.  Contingencies are catered for in our site assessment as best as possible.  
What about safety assurance whilst work is being completed?
The safety of you, our employees and the general public is our number one priority whilst we are completing any installation or providing other services.  Particularly with relation to tank replacement, all relevant safety barriers are erected and clear signage is put in place.  This is combined with the appropriate issuing of safety equipment and ensuring work site separation from any necessary day to day business operations.  
Is NPES covered by Insurance?
Yes. NPES is fully insured and we hold all required industry licences.  NPES holds relevant insurance policies providing coverage to complete works in its industry and we are more than happy to provide details of these upon request.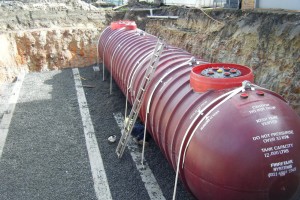 Print This Page