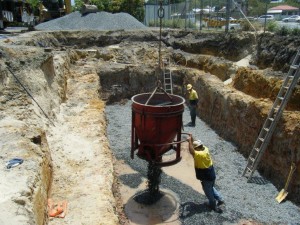 Products & Services

NPES offers a range of products and services including Removal and Installation of Underground Tanks, Repair and Installation of Fuel Line Piping and the Maintenance, Calibration and Verification of Fuel Pumps & Dispensers.  Refurbished fuel pumps are also available for sale with provision of installation on site. NPES provides service right across New South Wales and Southern Queensland, encompassing Newcastle and the Hunter Valley, the Mid North Coast and across to the New England Region.In 2016, the business has been in operation under current management for 10 years and we provide a high level of professionalism and expertise in our field.
NPES is the preferred provider of equipment maintenance for businesses within our region and beyond and we pride ourselves in the work we do.
As a professional industry provider NPES adheres to a strict code of ethics and our staff complete regular training with WPCG (Workplace Clearance Group).  We are committed to adherence to industry codes of practice and contribute to industry improvement whenever possible.
NPES conforms strict adherence to practices set by the New South Wales Office of Environment & Heritage and the EPA (Environmental Protection Authority).  These practices entail adherence to UPSS Regulations (Underground Petroleum Storage Systems) and we always operate in conjunction with the requirement for sites to have in place an EPP (Environmental Protection Plan).  An EPP is required by law for every site containing a UPSS, which applies whether this is a Service Station, Farm, Private or Commercial Property.
For more information you can visit the following:
environment.nsw.gov.au (Office of Environment & Heritage NSW)
epa.nsw.gov.au/clm/upssepp.htm (Environment Protection Plan Information)

NPES Services
Tank Removal & Installation:
Site inspection is carried out followed by owner consultation to plan a scope of works and costing.  NPES can provide assistance with authority requirements such as D.A. (Council Development Application) and we will confirm that our prospective client has an EPP (Environmental Protection Plan) in place.  Our prospective client(s) are provided with an estimate or quotation and we will formalise this in a tender and contract for signatory along with required invoicing.
Site preparation occurs prior to works commencement.  For example: temporary fencing, signage, contractors and risk assessment for any safety considerations.
Excavation of pit or old tanks & pipework is performed, along with completion of tasks to address  environmental issues associated with compliance and provision of site validation.
New tank and pipework installation completed in accordance with UPSS Regulations and manufacturers regulations.
System testing performed and site reinstated to resume operations.
All applicable paperwork finalised as per agreement and NPES contract.
NPES can remove existing fuel tanks where they are not required or have not been used for a period of 2 years. A site validation can be arranged once tanks have been removed.  This work is carried out with adherence to UPSS Regulations
Fuel Lines & Piping:
NPES can perform all repairs and testing to existing pipe work. No job is too small. We use the highest quality products available and follow industry standards on all installations.  A few other things to note are listed below:
NPES is able to advise and install A.T.G's (Automatic Tank Gauging) to existing tanks as well as containment sumps for pumps, fill and dip points.
Monitoring wells are required and have been by law since July 2011. NPES can provide assistance with installation of these to ensure compliance.
An EPP (Environment Protection Plan)

MUST

be in place on your site by NSW Law.
Fuel Pump Maintenance, Calibration and Verification:
NPES provides repairs to a range of pumps such as Gilbarco, PEC, Compac amongst others and we carry an extensive range of spare parts. If we don't have it we can certainly try to get it!
NPES is licensed to perform pump calibration and verification in line with Fair Trading Guidelines.
We have new and reconditioned consoles for sale or can arrange an exchange/repair of your existing console.
Refurbishment of pumps can be available by inquiry as part of our services along with installation and we also have Pumps for Sale.  The stunning results of pump refurbishment are obvious from the images below:
| | |
| --- | --- |
| BEFORE… | AFTER! |
| | |

Print This Page